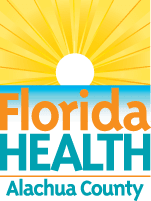 Examination, treatment, consultation and educational services are available to persons infected with or suspected to be infectedwith sexually transmitted diseases. HIV testing is also provided Visit Expedite Your Visit page, download the appropriate forms, fill them out and bring them with yo
Read Full Details
---
More free STD testing Options
Due to the small number of free STD testing programs in Gainesville we have listed some area listings below.
15530 NW US Hwy 441
Alachua, FL - 32615
(386) 462-2542
free STD testing Location: 13.37 miles from Gainesville

Email
Website
Examination, treatment, consultation and educational services are available to persons infected with or suspected to be infected with sexually transmitted diseases.   HIV testing is also provided.Please visit our Expedite Your Visit page, download the appropriate forms, fill them out and bring them with you to your visit. ... ...
Read Full Details
---