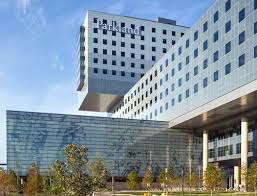 Service hours for HIV Clinics: Monday - Friday | 8 a.m. – 5 p.m. Monthly Saturday Clinic (2nd Saturday only) by appointment: 214.266.1870
Read Full Details
---
More free STD testing Options
Due to the small number of free STD testing programs in Dallas we have listed some area listings below.
5290 Beltline Rd
Addison, TX - 75254
(972) 991-1424
free STD testing Location: 10.76 miles from Dallas

Website
Planned Parenthood health centers — give free or low-cost STD tests, depending on your income.Planned Parenthood works to provide you with the services you need, whether or not you have health insurance. If you're worried about cost, check with your local Planned Parenthood health center to see if they can hook you up with STD testin... ...
Read Full Details
---
536 W Randol Mill Rd
Arlington, TX - 76011
(817) 321-4724
free STD testing Location: 19.26 miles from Dallas

Website
An important role of Adult Health Services is the control and prevention of HIV through comprehensive evaluation, diagnosis and treatment of more common STDs. Preventing reinfection and disease complications are also important goals. When someone develops an STD infection, they are also at a high risk of acquiring HIV. Conversely, when a... ...
Read Full Details
---